Your choice in cutting-edge online presences & marketing
Are you looking for marketing professionals who understand their craft and are in touch with the times? Who are creative and respect the budget, complete projects on time and passionately vouch for their work? Then you are right with us! We are designers, programmers, strategists and cross-media solution providers from A-Z.
No matter how your business is structured and designed, KB VirtualDesign is able to assist you in all matters of your marketing. Competent and innovative, online and offline. With well-thought-out strategies, design skills and technical know-how we optimize costs, increase your sales and promote the development of your brand with most effective methods.
By doing so we consistently reflect your own passion for your work.This is easy for us because we love what we do.
..a success story! Our story started in 2017, when the company was founded as a spin-off of the internationally operating firm Cadwork Informatik Cl AG by two former fellow students. Specialized in the 3D development of buildings and surfaces of all kinds, the company was able to win well-known domestic customers from various industries within a short period of time. These included a major construction company, big fitness chains and a major Swiss retailer brand. After the separation of the founders three months after the founding of the company, and under the leadership of Martin Keppler, the expansion and transformation of the company into a full-service marketing agency took place. The goal was – and has been ever since – to offer customers holistic IT, communication and marketing solutions cost-effectively.
Thanks to a strong team, a unique technical infrastructure and a lot of passion, the agency now supports startups and SMEs, as well as multinational companies in the real estate, retail, pharmaceutical, catering, sports, aviation, nautical and fashion industry.
«Strong marketing is communication that moves people»
Martin Keppler, Co-Founder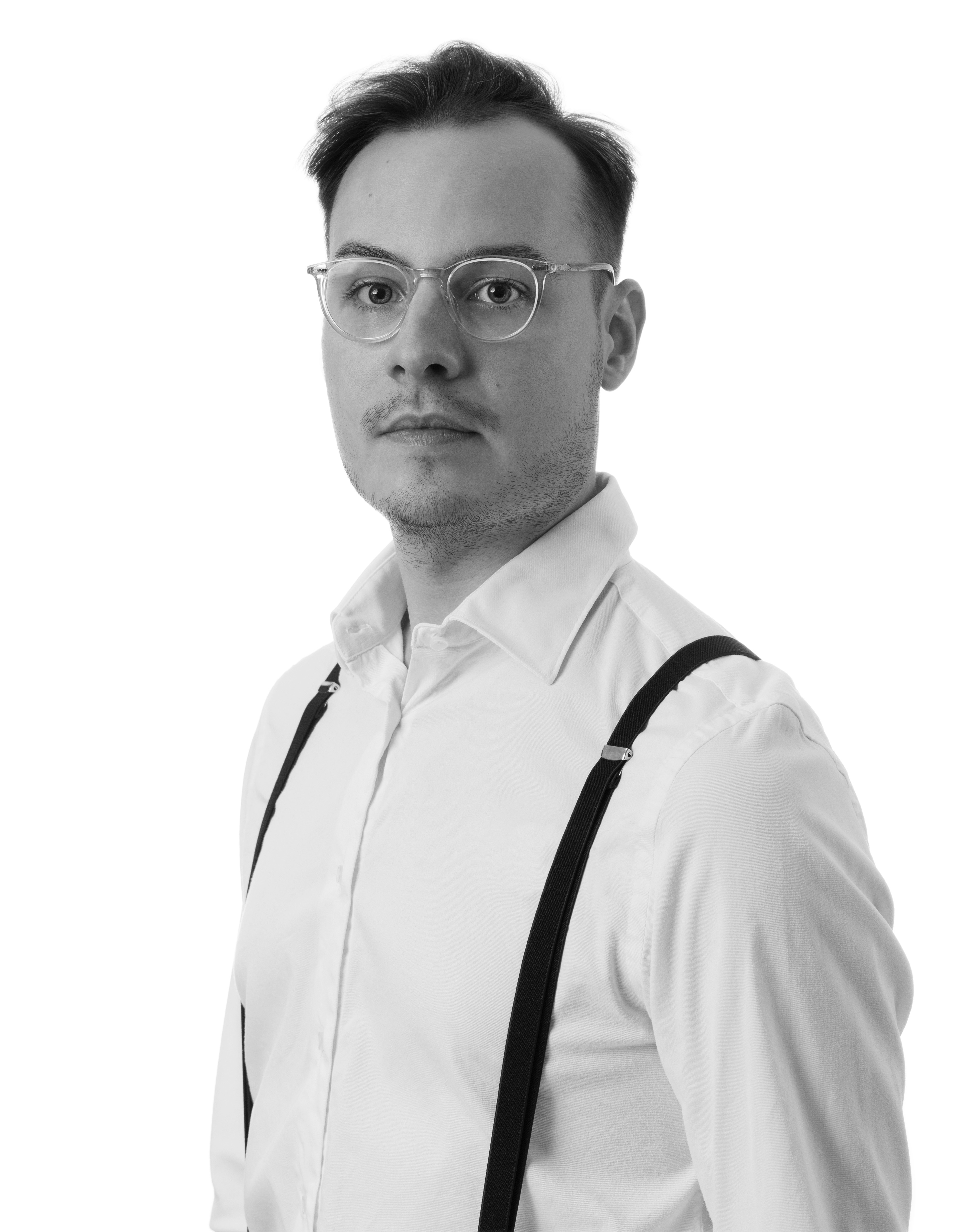 Martin Keppler, Co-Founder